| | |
| --- | --- |
| | |
WE MEAN BUSINESS!
YOUR NATIONAL PARK IS COMING THROUGH!!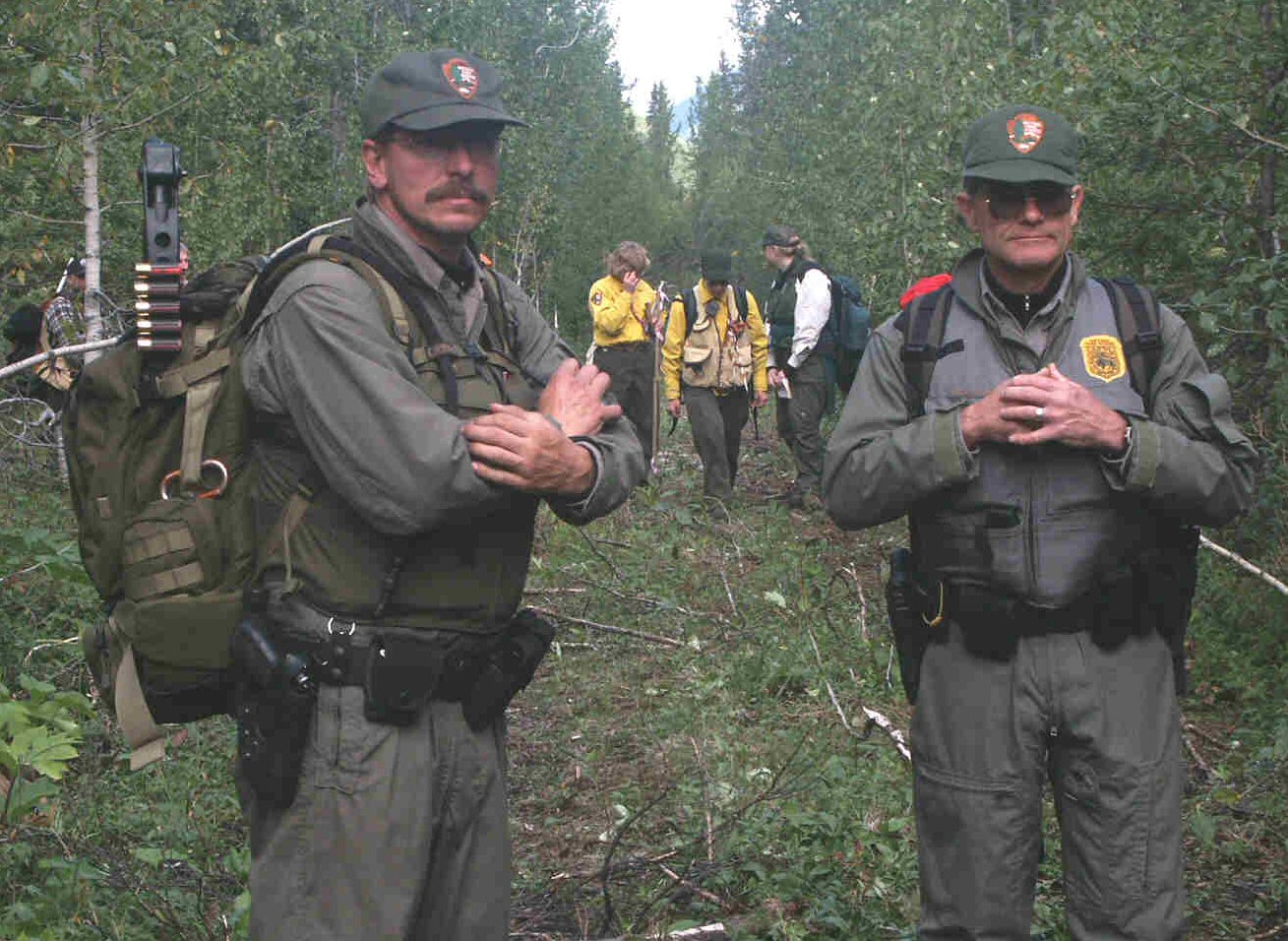 Wrangell-St. Elias National Park rangers Marshall Neeck and Hunter Sharp provide cover for technicians ["ologists"] looking for "damage" and evidence to get the Pilgrim family in August 2003. Location is the McCarthy Creek valley near the Pilgrims' land along the 100 year old mining road that the Park Service and the media claim the Pilgrims bulldozed through the park. See here the reality: A crunched down ten year-old growth of alder brush on the old road surface. Also present in background: Park Service marine incident investigator Karen Battle flown in from Georgia [right] and the other half of the Sharp husband and wife team: Devi Sharp, Chief of Natural and Cultural Resources [center]. Photo: Wrangell-St. Elias News, McCarthy, Alaska.
For More Information Contact:
American Land Rights Association
Tel: 360-687-3087
FAX: 360-687-2973
[_private/navbar.htm]
Send mail to alra@pacifier.com with questions or comments about this web site.
All pages on this website are ©1999-2001, American Land Rights Association. Permission is granted to use any and all information herein, as long as credit is given to ALRA.